The emergence of blockchain technology and cryptocurrencies has caused a significant upheaval in online gaming. A new generation of online casinos is reestablishing trust and faith in the fairness of online gaming through improved transparency, security, and automation by integrating blockchain architectures, decentralized systems, and smart contract capabilities.
This in-depth article examines how blockchain-based casinos use cryptographic code to guarantee provably fair gameplay, protect user funds, and run their operations independently of shady third parties. As blockchain adoption speeds up, these developments provide the groundwork for a more dependable, accountable future for the multi-billion dollar online gaming industry.
The Importance of Fairness and Security in Online Gambling
Online casinos offer benefits like ease and a wider variety of games. Still, the outdated centralized infrastructure has given rise to serious problems with security, transparency, and fair play:
Imprecise back-end mechanisms lack sufficient evidence that games are random and fair.
Vulnerabilities in player funds held in casino-controlled custodial wallets.
Lack of disclosure on matters like house edge percentages.
Reliance on other parties, such as payment processors, who levy fees and have the authority to seize funds.
Due to these problems, players need more faith in the fairness of the results and the security of their money.
How Blockchain Casinos Use Cryptography and Decentralization to Restore Trust
Casinos powered by blockchain seek to reestablish trust in online gaming through:
Smart contracts generate cryptographically safe random numbers, enabling transparent, verifiable game integrity.
Non-custodial wallets give players complete control over their money, removing the possibility of fund seizures.
Direct peer-to-peer transactions on the blockchain reduce dependency on mediators by removing third parties.
Permanent tamper-proof logs allow for transparent auditing of gaming and payouts and give immutable records.
These blockchain-based capabilities ground dependable trust and accountability between players and casinos.
Smart Contracts Are the Secret to Gaming That Is Provably Fair
Casinos can use smart contracts to demonstrate that gameplay is fair by:
Enabling independent random number generation verification for players.
Incorporating immutable code with an irrevocable payment mechanism.
Automatically awarding prizes when criteria are satisfied.
Casinos may mathematically demonstrate impartial results by carrying out gameplay and payments through open, decentralized code rather than closed, proprietary systems.
Decentralized Architecture for Player Fund Security
Casinos on the blockchain protect player funds by:
Eliminating casino-controlled custodial accounts using non-custodial architecture.
Enabling players always to keep money in their digital wallets.
Using direct, trustless peer-to-peer transfers on the blockchain network to settle all transactions and rewards.
Players avoid the risks of keeping money in the hands of other parties because they have complete control over their own money.
Transparent Blockchain Transactions for Trust-Building
Trust is enabled via open blockchain transactions by:
Giving players a permanent, tamper-proof record of their games and winnings.
Enabling transparent records to enable independent casino fairness audits.
Allowing users to confirm payouts made independently.
Eliminating dependency on the opaque back-end mechanisms of conventional casinos.
Architectures based on blockchains are the only ones to offer this verified transparency.
Persistent Issues with Fairness
However, provably fair blockchain casinos continue to confront difficulties, such as:
Preventing hacking of the blockchain network's foundation.
Creating user-friendly interfaces that enable participants to see verifiable fairness quickly.
Adherence to gambling on blockchain legislation as they change.
Scaling performance and capacity to correspond with volumes at conventional casinos.
Over time, these adoption barriers are reduced by continued technical advancement and cooperation with regulators.
Best Practices for Running a Fair Blockchain Casino
Here are the most excellent techniques for maximizing fairness, as determined by our study of prominent platforms:
Make game logic, random number generation, and payout procedures' technical documentation available for public inspection.
Carry out routine independent audits with trustworthy blockchain cybersecurity companies.
Make it possible for players to confirm randomization using commitment hashes and seeds quickly.
Use stringent KYC procedures during registration to thwart fraud and money laundering.
Provide comprehensive legal data on cryptocurrency gaming, broken down by region.
Use quick conversions or stablecoins to prevent volatility from hurting gameplay or rewards.
By adhering to such rules, accountability and trust are established right away.
Online Gambling's Future Utilizing blockchain technology
Decentralized casinos are expected to set the bar for dependability and security as blockchain platforms develop to enterprise-grade scale and regulatory compliance. Early adopters of transparency establish themselves as dependable pioneers in the industry and win over devoted groups. Even with risks throughout the transition, the blockchain revolution in online gaming holds hope for customer and enterprise benefits through reestablished trust, accountability, and cooperative connections.
Summary
As a result of cryptography, decentralization, and transparency, blockchain technology enables online casinos to demonstrate the fairness of gameplay and protect player cash statistically. Blockchain-based platforms provide verifiable trust and confidence that conventional architectures lack by utilizing cutting-edge features like smart contracts, public ledgers, and peer-to-peer transactions. These models set the foundation for a more secure, dependable future for the online gaming sector governed by the blockchain ethos, notwithstanding continued adoption challenges.
FAQ
What significant figures highlight the lack of trust in conventional online gambling?
According to studies, more than 80% of gamers lack faith in the accuracy of the results and 74% in the security of their money. 5% of US online gamblers have complete confidence in gaming websites.
Exactly how does blockchain permit third-party verification of game randomness?
Using commitment techniques, the casino divulges a hash of the secret random seed beforehand so that the players can subsequently confirm it wasn't changed against them.
Which consensus mechanisms are most appropriate for blockchain-based gambling?
To scale casino transactions, proof-of-stake models like Cardano's Ouroboros offer exceptional security, throughput, and energy efficiency.
Can blockchain casinos provide the same selection of games as conventional Internet casinos?
The choice is currently more constrained but will grow as more game developers adapt their games for blockchain integration. Options are expanded with hybrid blockchain transaction support for conventional games.
How do centralized and decentralized casinos differ in terms of compliance?
In contrast to centralized models, which control the casino operator, blockchain casinos must prioritize platform security and KYC. With the advancement of technology, oversight converges.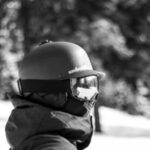 Jeffrey Kulig is a blockchain journalist who has been writing about the technology since its early days. He has a keen interest in the potential that blockchain holds for businesses and governments alike, and is always on the lookout for new applications of the technology. Jeffrey is also a big believer in the power of education, and regularly speaks at events around the world to help people understand blockchain and its potential.